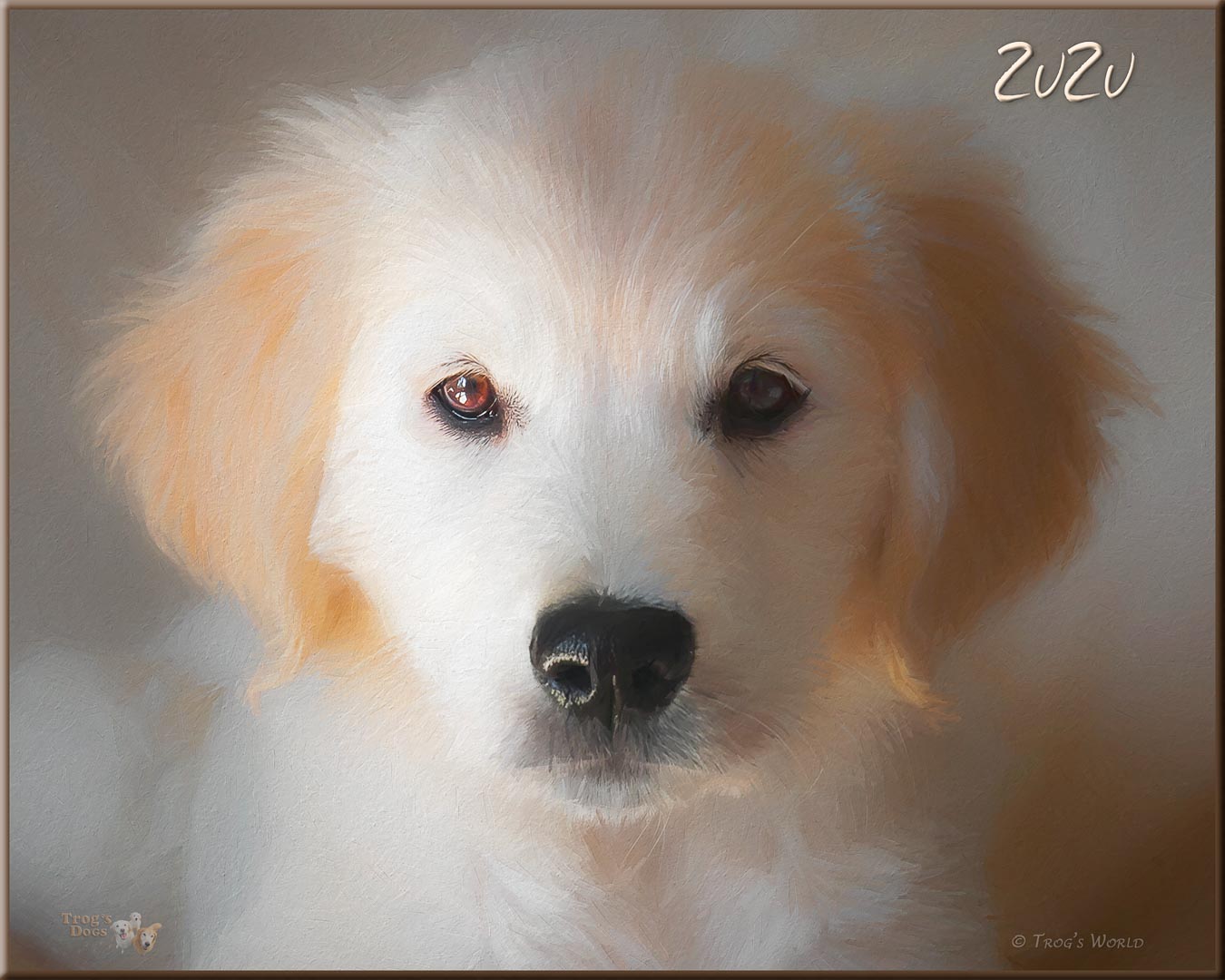 ---
ZuZu was jumping up and down on a couch in an upstairs room on a sunny fall day, and when I grabbed the camera to attempt a couple of shots, she stopped and stared at me for a brief moment. Long enough to capture a couple of portraits.
Really like the side light and how it illuminates the brown of her eyes. And, of course, her soft and fluffy puppy fur.
The stare is sort of, "Are you going to put that down and play with me or not?!"
So that's what we did . . .
---